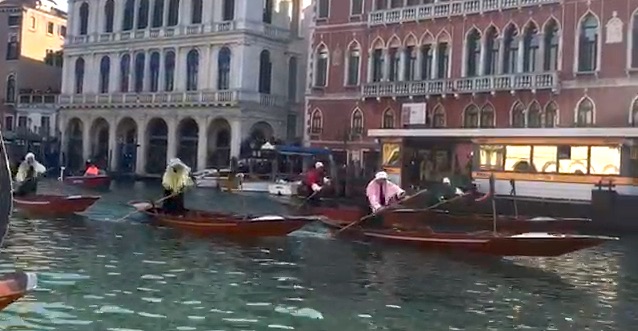 The 41st edition of the Race on Three Kings Day was won by Francesco Guerra (Malaga), first off the starting line and closely tailed by Roberto Palmarin (Il Principe) up to the turn at the buoy. From San Tomà to the finish line under the Rialto Bridge, the chase was taken up by Sandro Inchiostro (Saccarosio), while Francesco Casellati (Duca) and Marco Dolcetti (Sparasea) battled prow to prow for fourth place, cheered on by the spectators along the Grand Canal.
Venice City Council President Ermelinda Damiano and the Councillor for Venetian Traditions Giovanni Giusto presented the awards to the winners, including the black flag for the last rower to cross the finish line, Sparasea.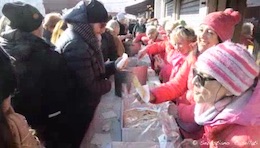 On the Riva del Vin, the Pink Lionesses in Venice offered hot chocolate and mulled wine to all, great and small.